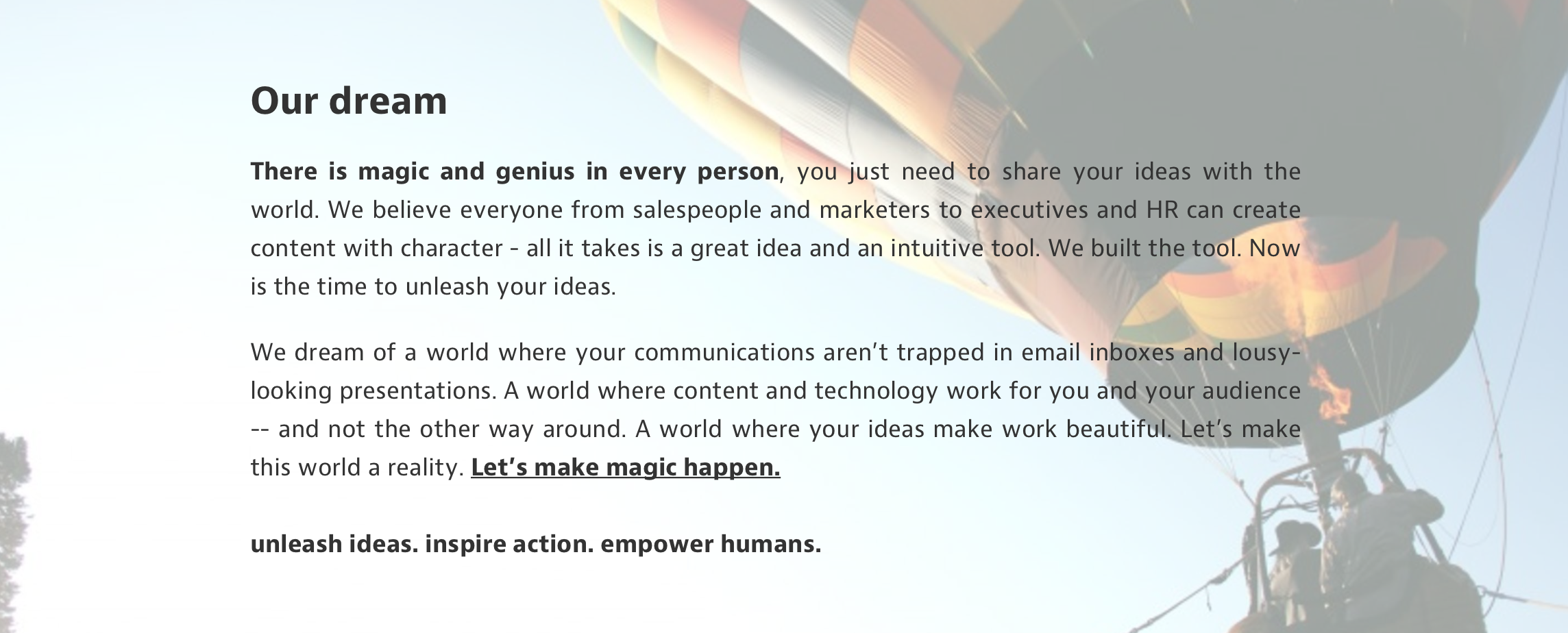 The Manifesto
With a broad vision at an early-stage start-up, it felt incredibly important to identify the brand's mission on the website. Thus, the manifesto was born:
There is magic and genius in every person, you just need to share your ideas with the world. We believe everyone from salespeople and marketers to executives and HR can create content with character - all it takes is a great idea and an intuitive tool. We built the tool. Now is the time to unleash your ideas.
We dream of a world where your communications aren't trapped in email inboxes and lousy-looking presentations. A world where content and technology work for you and your audience -- and not the other way around. A world where your ideas make work beautiful. Let's make this world a reality. Let's make magic happen.